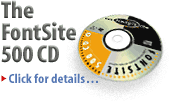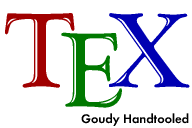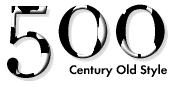 The FontSite 500 CD is a collection of 512 professional quality Type 1 (and TrueType) fonts licensed from the SoftMaker/ATF library and available for a very reasonable price from www.fontsite.com. The CD contains many essential faces and extended families with expert sets, true small caps, old-style figures, a range of weights and widths, and so on.

The packages available here provide sophisticated TeX and LaTeX support for the FontSite CD. Please see the README and other documentation for more information.
Documentation

Binary package (~4.8M)

Source package (220k)

This contains the scripts and control files. It assumes a Unix system with particular tools. Grab this if you want to read or modify the scripts; do not assume that you will just save time compared to downloading the binaries!
Bug reports, patches, suggestions, questions, and praise are all welcome; please send email to league@contrapunctus.net.